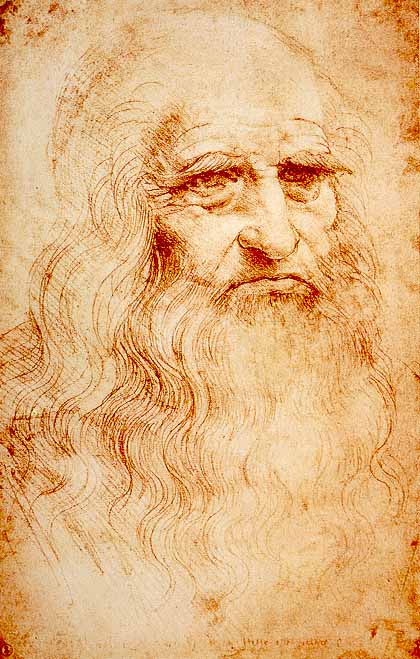 The Leonardo Da Vinci's Museum give to every single visitor a unique experience where its sensorial perception being immerse in a very topicality past.
A landmark both for visitors and training aid, a cognitive instrument, the Leonardo Da Vinci's Museum of Rome has the real machines draw by Da Vinci's codes.
An impousing and peculiar work, made with trifle care to realize actual working machines, with great size, built the way of special processes: these machines, not just "models" are entirely made by wood and this required the use of sophisticated technologies both special human skills.
This Museum is an exhibition well studied and well-groomed down to the smallest detail, where machines interactivity play the key role.
A genius man and universal talent of italian Renaissance, Leonardo Da Vinci embodied the universality spirit of his age, leading it in extremely various art's and knowledge fields. He was a painter, a carver, architect, engineer, mathematician, anatomist, musician and inventor, probably is the most know among all every time culture's main characters.
Constantly defined as The Universal Genius for his lively curiosity and the notional mind, which makes him range through every field of knowledge at his time: from inventions and creation of various machines to architecture, botany, physiology, physics, philosophy, literature, painting and sculpture. Using all the devices at Leonardo's disposal, integrating his own ability, he dedicated his life and his works in inquiring to reality.
Through the codes, writings and drawings formed as notes he wrote all along his life, Leonardo give life to a series of peerless richness both adequacy order by a universal and sublime aim: to understand.